익숙한 CVC 611 #9160360 판매용
This CVC 611 has been sold.
Check our Similar Products below, use our
Search feature
to find more products available for sale or
contact us
with any questions you might have.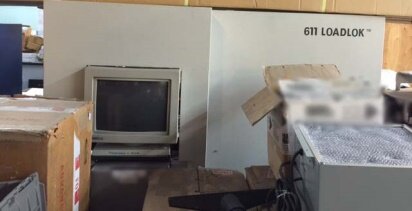 Sold
ID#: 9160360
장비 세부 정보:
Sputtering systems
BROOKS VT-5 Robot
(2) RF Targets, 8"
(2) MKS MFCs
CTI CT-8F Cryogenic pump
Techware computer
MKS Baratron
All rough / Vent valves
Computer controller
Rotational table
Robot wafer loading
Wafer cassette in vacuum load lock.

[+] 더 많은 것을 읽으십시오
[-] 닫기